Scenic dark black & white photographs of bare trees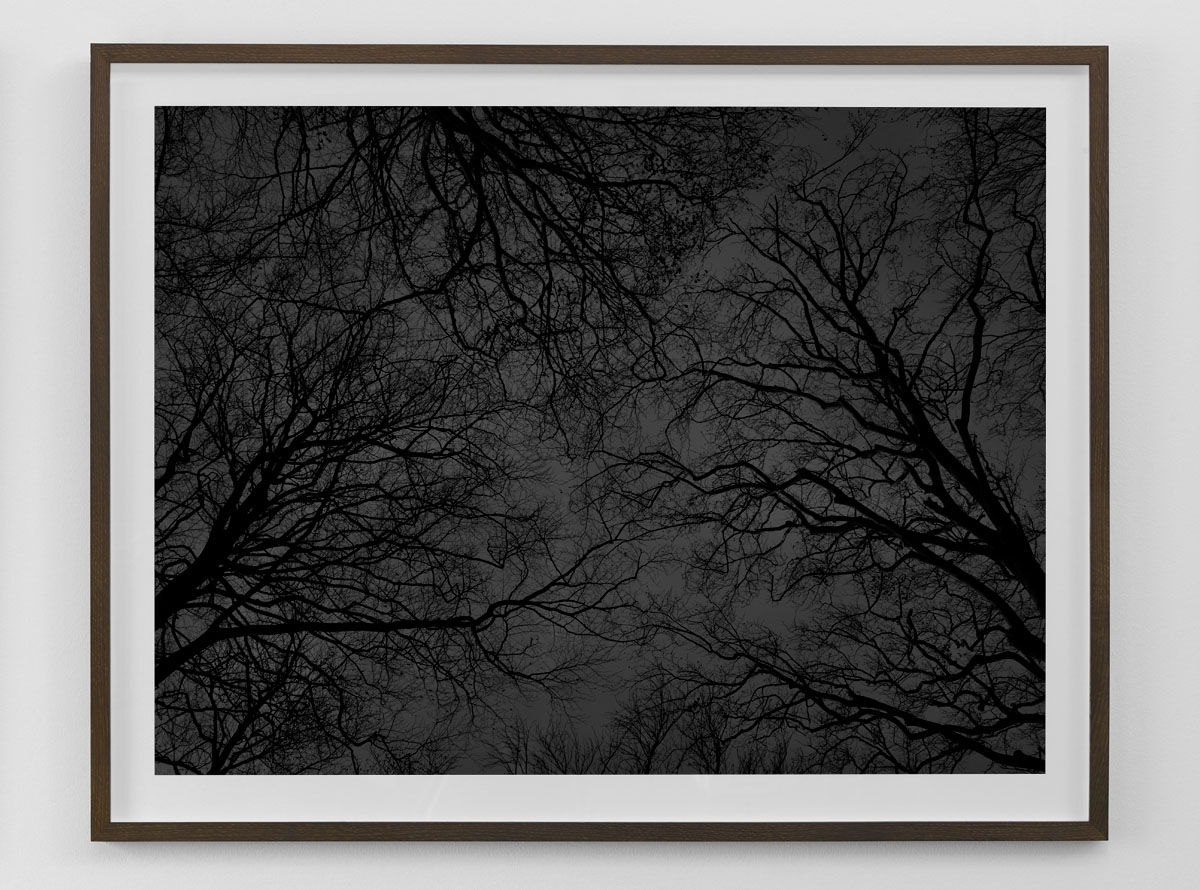 Black Forest is a series of dark black & white landscape photographs of bare trees in autumn & winter woods.
Silhouettes of the trees & the myriad of small branches against the sky, make them look like black paper cuttings of a dark forest. 
Photographed in autumn through early spring over the course of 2-3 years, in local forests & parks. All in close distance from where I was living, or staying for a shorter or longer period.
Some might find these low key monochrome images eerie or melancholic. But personally I find them tranquil and aesthetic.
Like a piece of quiet music, moving slowly as lacy dark waves.
"As often before the Black Forest series started by chance, and because of the circumstances of my life at the time.
I had no big plans for New Year's Eve, so I looked after a dog that was't happy to be left alone, with all the fireworks going off outside.
The weather was beautiful, so in the afternoon we went for a long walk in the nearby forest.
About halfway we stopped and enjoyed the scenic view on a hill, overlooking the fjord through the leafless bare trees. A place I have visited many times in my life, since my early childhood.
I made a quick image with my Iphone, which ended as a spontaneous New Year's greeting, but beyond that, there were no big thoughts behind it at the time.
Later I tried to play a little with the picture, and suddenly I could see the possibilities.
A few days later I returned & tried to recreate the image, which is newer easy due to the technical differences.
But mostly the fact that I tend to think to much, instead of using my intuition, like I do "when I shoot from the hip", so to speak.
The image above was made that day, and became the first one in the Black Forest series.
In contrast to the colorful Satellites series, they are all photographed handheld straight from below, using various wide angle lenses.
I deliberately worked with very simple equipment, only carrying a camera and one single lens on each trip. To be 100% focused on the subject, not the technique. Allowing myself to merge into the subject & nature around me.
I would often revisit the same places, using another lens, to see it with fresh eyes, and to free myself from my own preconceptions, about how the final image should turn out.
Literally seeing things in a new perspective each time.
Walking through the woods in solitude, looking through the camera lens, you move into your own secret little world of heightened reality. I sometimes found myself stuck in bushes & branches lying on the ground, under low hanging trees.
Realising I had been taken away completely, into a kind of meditative state, with no thoughts or worries. Only using my intuition as my guide.
The wide angle lens creates a distorted look of reality & "separates" the subject, as opposed to a telephoto lens, that seems to compress things.
Resulting in a more or less dramatic perspective, where everything up close is enlarged, and things further away becomes smaller.
You therefore get a very broad field of view, and an experience of reality, which you do not see when looking outside the viewer.
A bit like seeing the world with a horse's eyes, who also happens have superior night vision & when walking through low light areas, like a dark forest.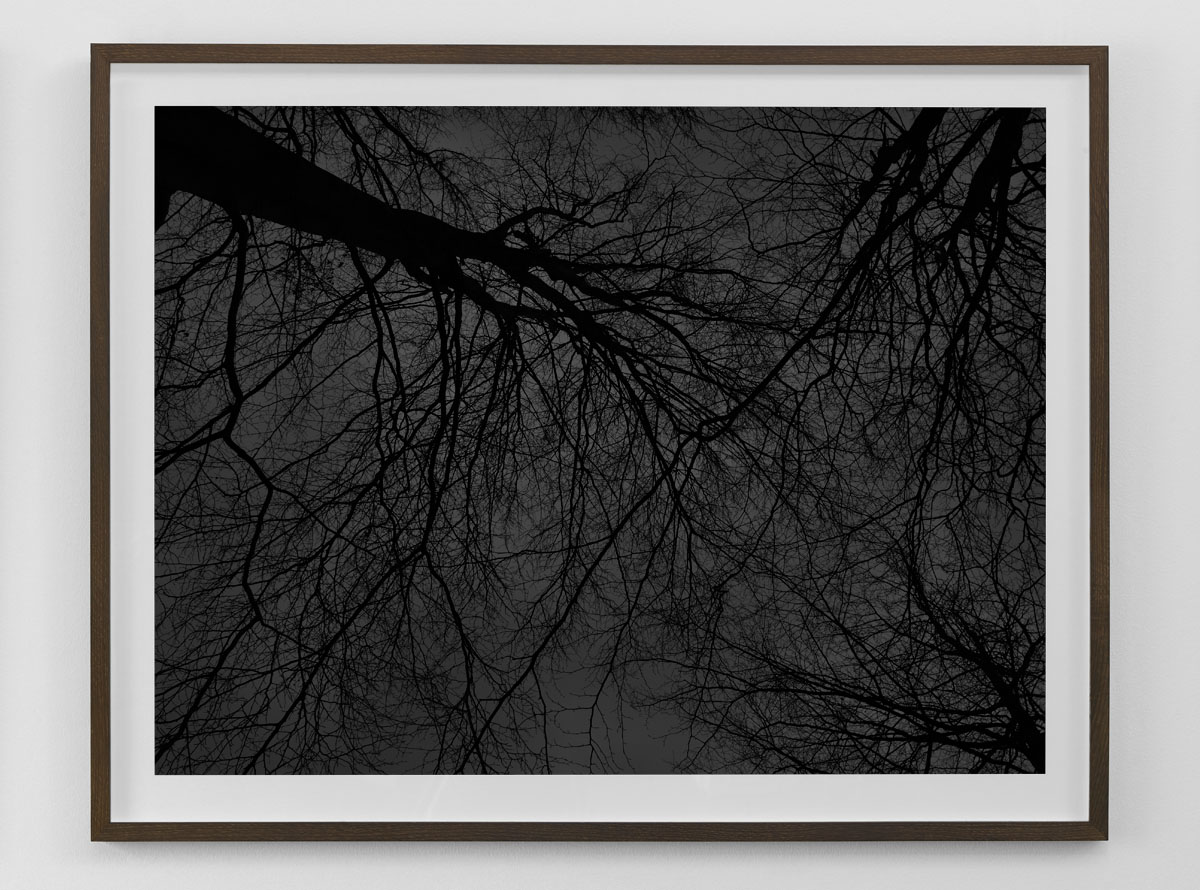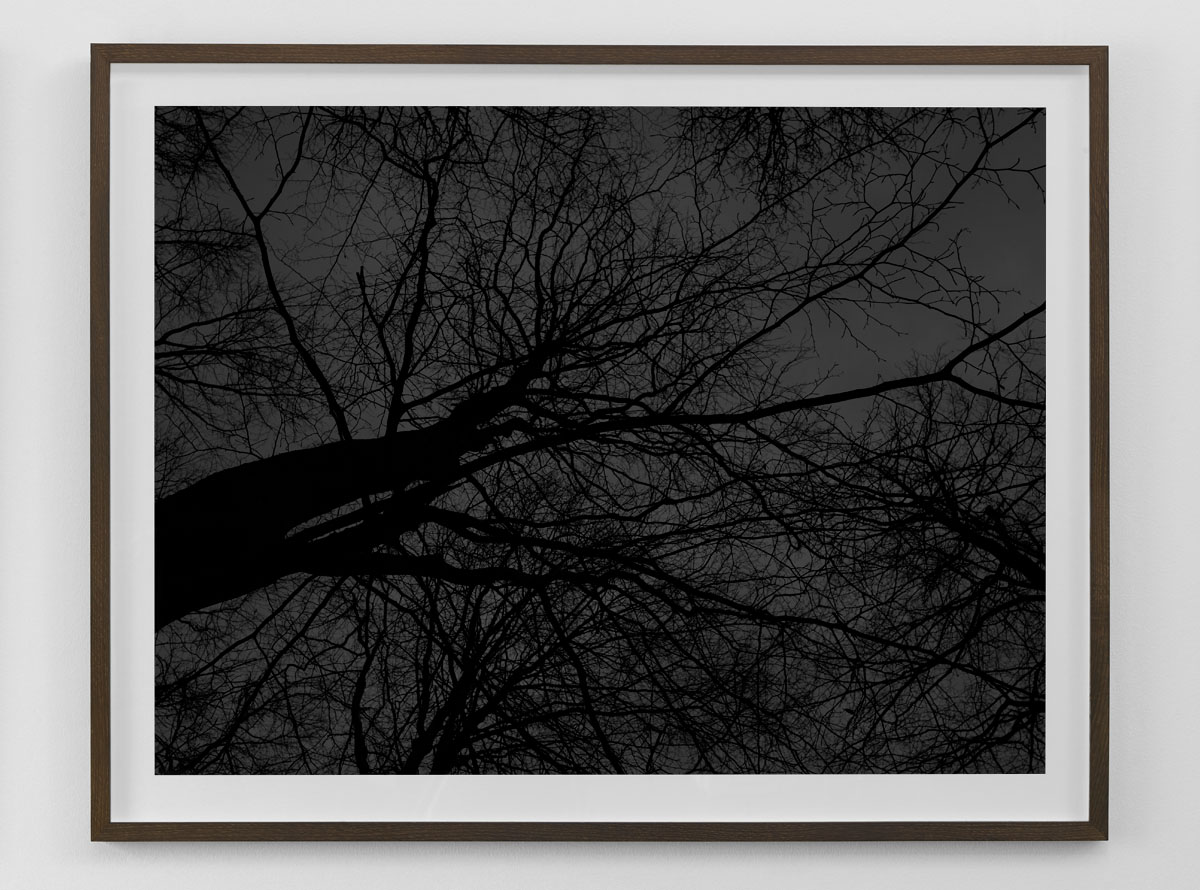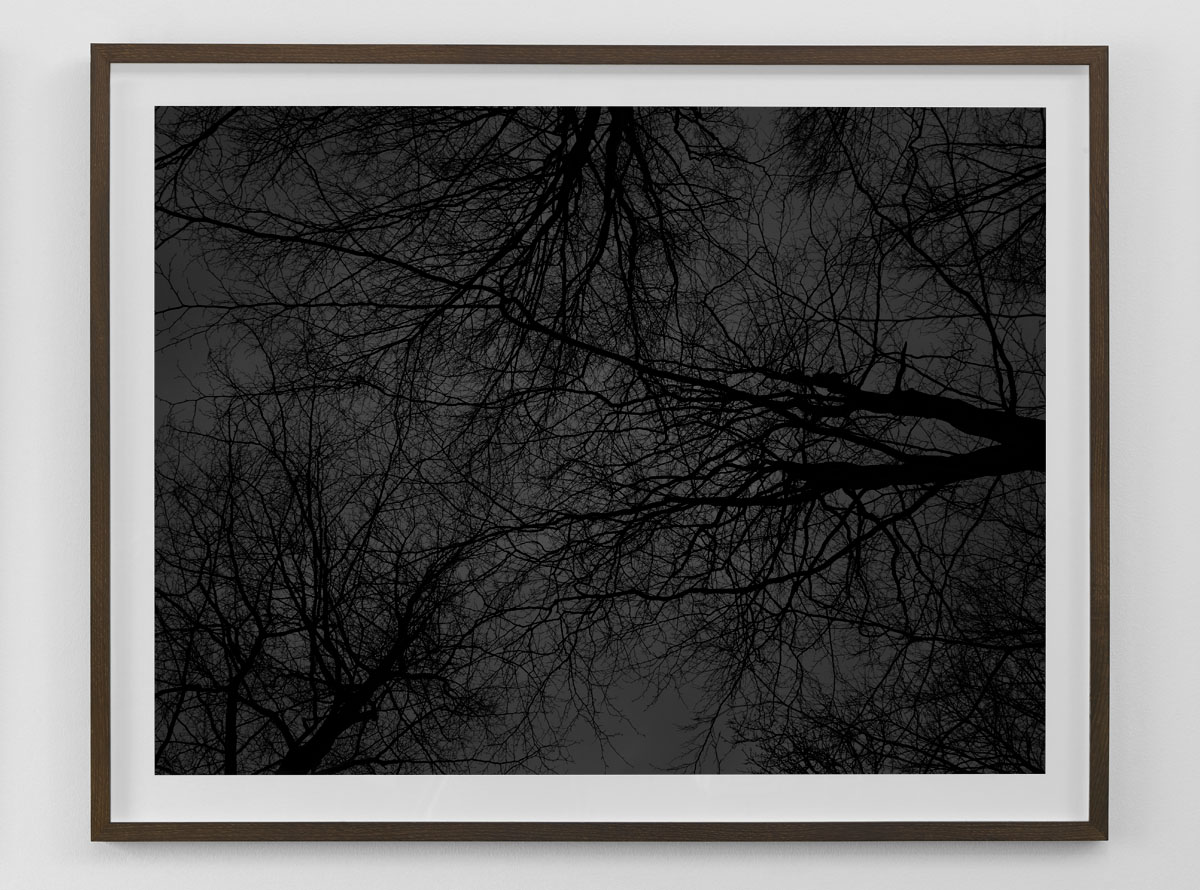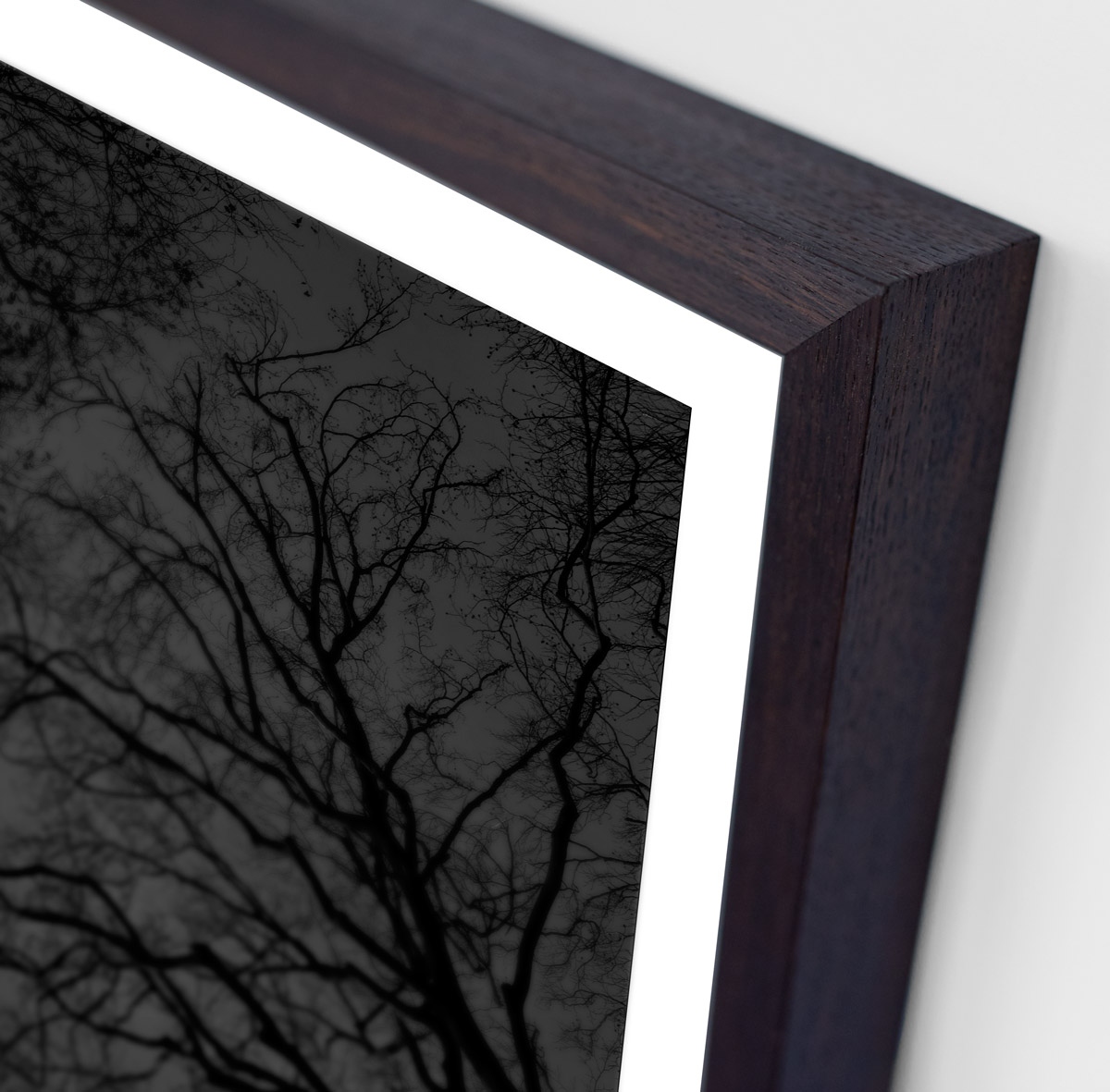 Though I do like black frames, and have used them a lot for exhibitions & clients in the past, I felt that they would be to dark for the Black Forest images. I also wanted something that related to nature & the wood of the trees.
I was especially inspired by old wet wood, I had seen in the forest, and the small pieces of dark bark, my mom uses in between her flowers in the garden.
Through a totally unrelated source I was introduced to the smoked oak, and instantly knew it would be the right choice for the exhibition prints.
All frames are handcrafted, and the whole stem of the tree is used, which makes each frame unique, showing all the texture & growth rings of the tree.
The framed prints shown above are size 80×103 cm / 31,5×40,6 in. (image size 70×93cm / 27,6×36,6 in.) on Dibond mount.
Please contact us for further information regarding available editions & pricing.